"ALTHOUGH WE BORNED DEMOLITION BUT WE DEMOLISH SAFELY AND SECURELY"
LESB was awarded the first demolition contract by Shell Refining Company in 2003 with it's JV partnership with DDM from Netherlands, one of the largest demolition specialists in Europe. LESB has successfully acquired the expertise and skills in engineering, expertise, in managing and executing the demolition & dismantling of a rather  large scale of infrastructure,  inclusive of plant, refinery, oil storage tanks and building.
Demolition works requires a keen eye for safety beside expertise, engineering and tactical creativity during execution. Hence, even in dismantling works, our methods are more about preserving the value and NOT by executing the works with brute force but rather in a careful calculative directed force manner. Both of the said scopes requires intensity, intelligence with dedication, which requires the expertise, experience and innovation in every aspect and factor.
Which is why Layun had always prioritized extreme stringent safety especially when it comes to demolition and dismantling. To us  in Layun, the quality, health, safety and the environment (QHSE) policy is always an ongoing process, as the safety levels & factor, acquires continuous working improvements in every different aspects, scenarios and also factors.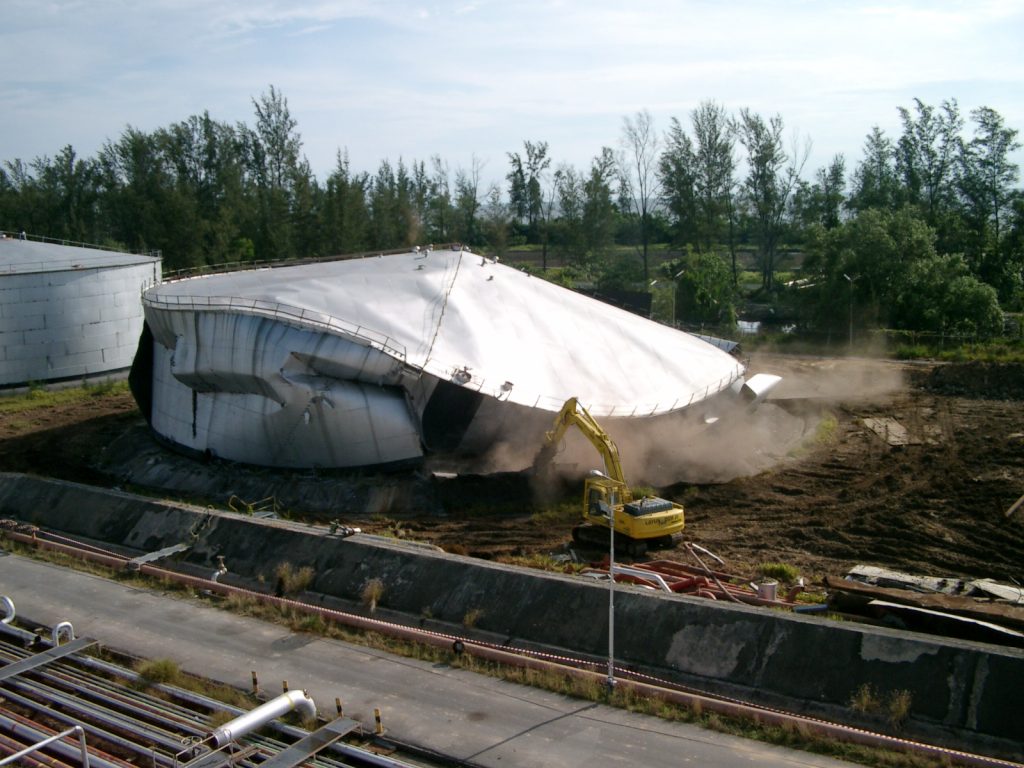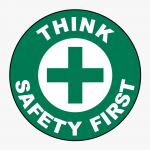 SAFETY FIRST! ALWAYS.
LESB has established a Health, Safety and Environmental Management System (HSE-MS) designed to comply with the requirements of the OHSAS 18001 standard in accordance with the company policy and appropriate to the nature and scale of all its activities. This policy will be reviewed on a regular basis to ensure that it will remain relevant and appropriate to the activities of LESB. The HSE Adviser will be responsible for ensuring implementation and maintenance of the system and report directly to the applicable Contracts Director.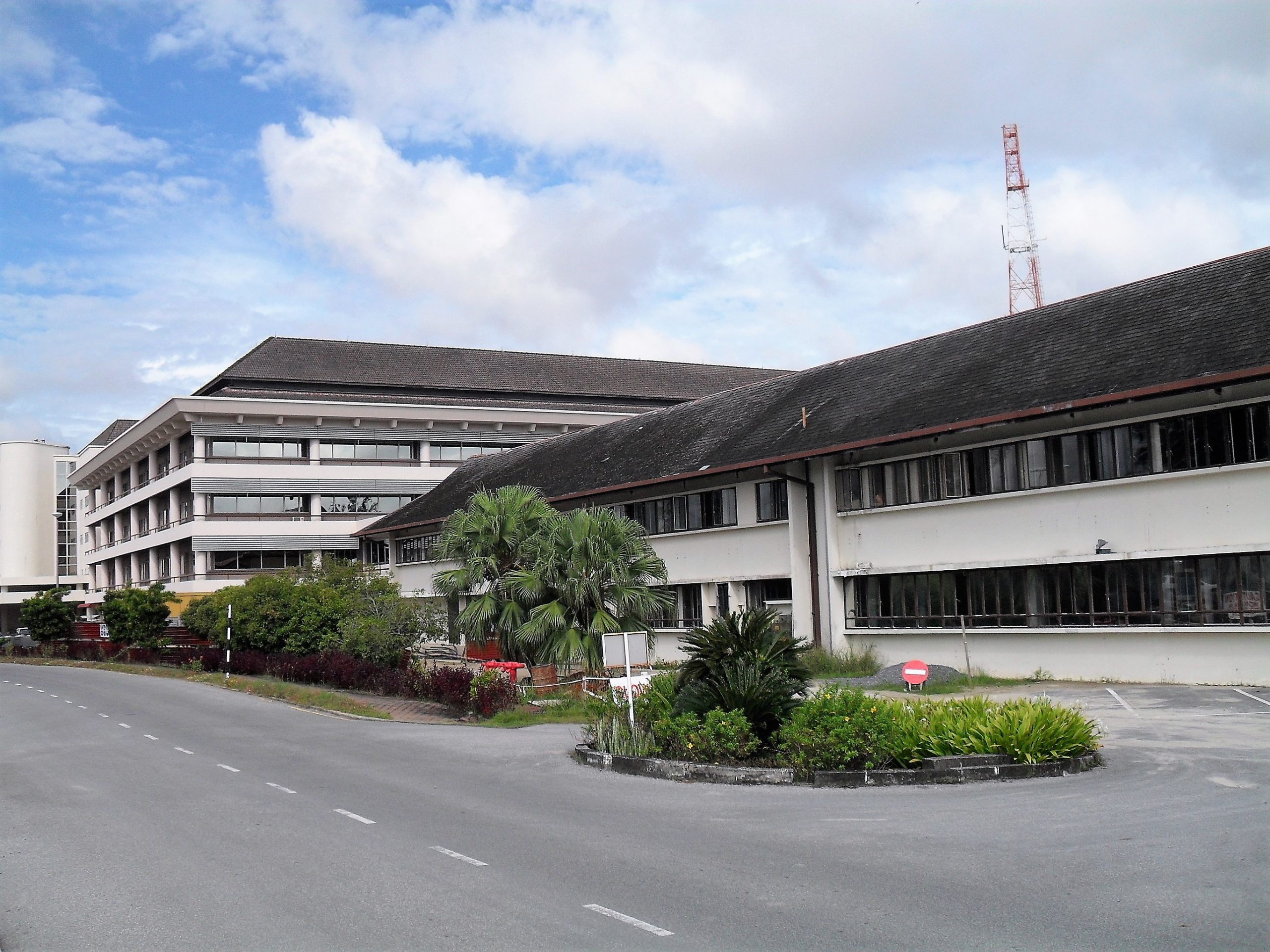 DEMOLITION OF SHELL OLD MAIN OFFICE BUILDING (LLL) ​
LUTONG, MIRI, SARAWAK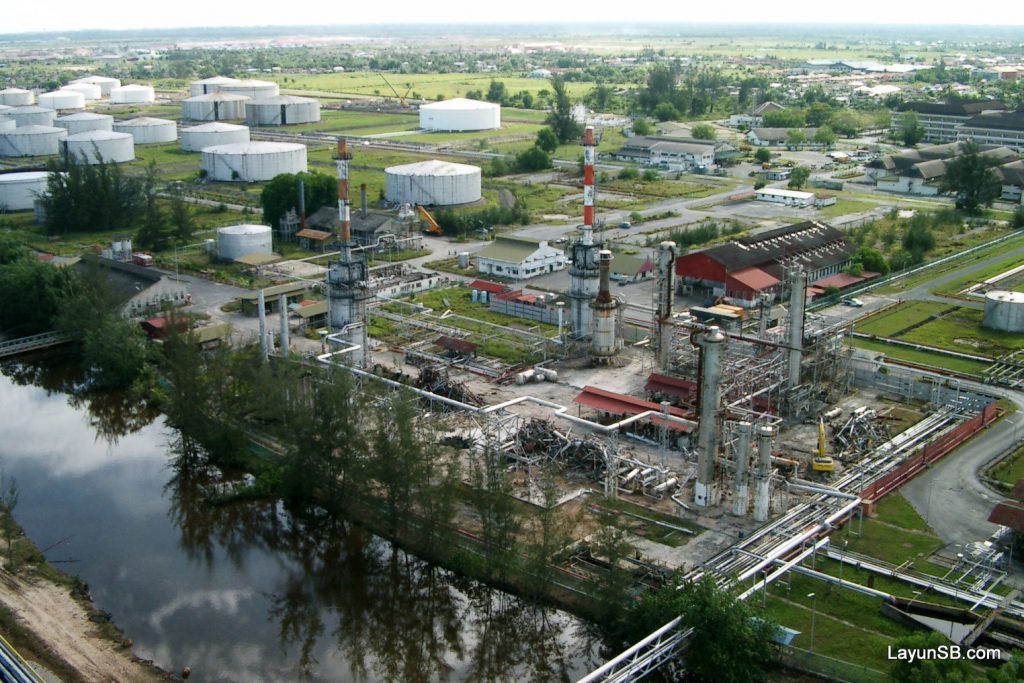 DEMOLITION WORK ON LUTONG SHELL REFINERY
LUTONG, MIRI, SARAWAK