"CUSTOMER SATISFACTION IS OUR INSPIRATION"
LAYUN ENTERPRISE SDN. BHD. (LESB) is a 100% wholly owned by bumiputra, which was incorporated & established in 1999. Its main activities are the provision of labour, equipment, materials, services and facilities necessary for the construction and completion of all projects efficiently, competently and safely. The aim of the company is to serve and venture into the business dealing in oil & gas / Petrochemical / Refinery Industries /Power Plant, Cement, Pulp Industries, Steel Mills, Transport and Communications.
We also provide services together with our joint-venture partner DDM B.V. (Website: ddmbv.com) from Europe , a dynamic company which operates internationally in the field of dismantling, demolition, relocation of complete plants, transport, and asbestos removal. In addition, the company is also recruiting professionals for the offshore industry.
Currently, under Layun-DDM (JV) Sdn. Bhd., we had completed The Provision of Demolition work on Lutong Refinery and Decommissioning of Miri Depot for Shell Refining Company Sdn. Bhd., formerly known as Sarawak Shell Berhad Lutong Refinery.
Our company's Quality Objectives is to make available, reliable, uninterrupted and quality services and provide reliable, prompt and economical value added services to the customers. It is a practice for us to ensure continuous improvement in the systems and processes by incorporating latest technology and confronting to the international standards.
It is also our standard to develop and maintain a highly motivated, trained and courteous workforce to understand and meet the changing needs of customers. The company is equally committed to providing staff of all levels on-going training to help them achieve our quality aims. We have set ourselves high standards and whatever our role, must have a total commitment to meet and continuously improve upon our level of quality. We will monitor continuously the impact of its operations on the environment and evolve measures to maintain the ecological balance. Most importantly, is to be socially conscious and contribute towards the community development and environmental.
Our Quality Policy shall provide our clients with the highest level of quality, safety, professionalism and integrity in all aspects of our activities. It is the responsibility of our management to establish & maintain effective and efficient quality control and management systems to ensure that the products and services conform to the specified requirements and applicable standards without exceptions.
If we are given the opportunity to be of service to your esteemed company, we will be committed to take full responsibility to fulfill the accomplishment & satisfactory performance whenever required. For any further queries and assistance, please do not hesitate to contact us. We will make an effort to do our very best to meet your every requirements and satisfactory
Mohamad Tabib Bin Haji Muip
Business Development Director
Lawai Balan
Operation Director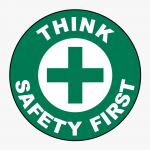 SAFETY FIRST! ALWAYS.
LESB has established a Health, Safety and Environmental Management System (HSE-MS) designed to comply with the requirements of the OHSAS 18001 standard in accordance with the company policy and appropriate to the nature and scale of all its activities. This policy will be reviewed on a regular basis to ensure that it will remain relevant and appropriate to the activities of LESB. The HSE Adviser will be responsible for ensuring implementation and maintenance of the system and report directly to the applicable Contracts Director.