ASBESTOS PROBLEMS? LET US HELP...WE ARE YOUR SOLUTION..!
We are fully committed
to comply
with all the applicable national & international
health and safety
legislation, regulation and
any industry-based best practices to date.
LESB is a specialist in asbestos abatement which deals in all types of asbestos condition including asbestos removal, and also provides free on-site consultation. LESB has completed several abatement contracts in upstream and downstream in oil and gas industries ever since 2003.
In every field of expertise under LESB, all our expertise are inter-related and HSSE plays a major role in our field of operations as we believe in the slogan "NO Safety, KNOW Pain & KNOW Safety, NO pain", so when it comes to handle a toxic substance like asbestos, we practice Containtment, HEPA Filtration, PPE, with proper planning, ensuring access of entry are safe, taking every precaution needed during removal , allocation of accommodation during abatement process."Quality & Safety go hand in hand, Right the 1st time, Safety every time."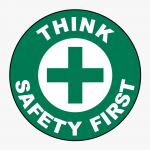 SAFETY FIRST! ALWAYS.
LESB has established a Health, Safety and Environmental Management System (HSE-MS) designed to comply with the requirements of the OHSAS 18001 standard in accordance with the company policy and appropriate to the nature and scale of all its activities. This policy will be reviewed on a regular basis to ensure that it will remain relevant and appropriate to the activities of LESB. The HSE Adviser will be responsible for ensuring implementation and maintenance of the system and report directly to the applicable Contracts Director. 
SHELL REFINERY ASBESTOS REMOVAL
SHELL REFINERY LUTONG, MIRI, SARAWAK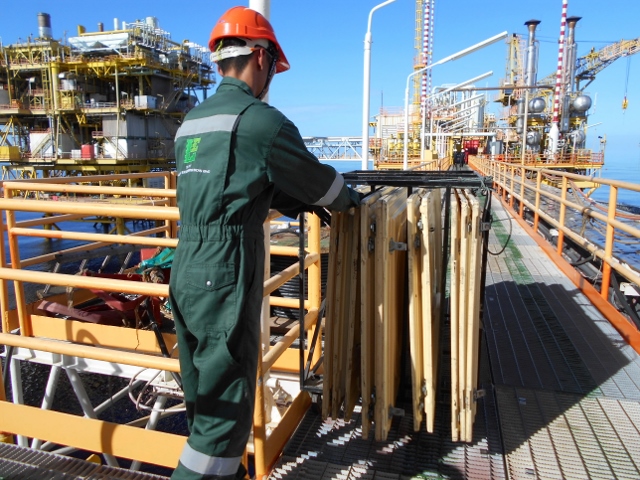 ACM REMOVAL OF BATTERY ROOM
SHELL E11 OFFSHORE PLATFORM, SARAWAK WATER